IMPROVE YOUR PROGRAMS PERFORMANCE!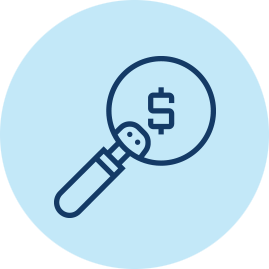 Statistics show that around 80% of merchants are using affiliate marketing to generate sales, with more than 15% of all digital media revenue being attributed to affiliate marketing. So, if you're struggling to reach the sales goals of your affiliate marketing program, Bearcat Media can help with our Affiliate Program Audits.
Our Affiliate Program Audit Services
Bearcat Media affiliate program audit services are designed to ensure that you're making the most of your affiliate partnerships and program. We will analyze your program to recommend changes to help you achieve your desired results.
How Affiliate Program Audits Work
The Bearcat Media comprehensive affiliate program audios cover the following key areas:
If you're interested to learn more about the Bearcat Media Affiliate Program Audits, please contact us. We would be happy to discuss your requirements and provide a free quote for your affiliate program audit.
READY TO GROW YOUR AFFILIATE PROGRAM?